Site Report Pro allows you to add up to 8 photographs for each issue.
Once you have have added your issue, new photos can easily be added as follows:
Click the issue you wish to add the photo to.
Click a blank (grey) photo icon.
Click to either choose a photo from your photo library or take a new photo with the camera.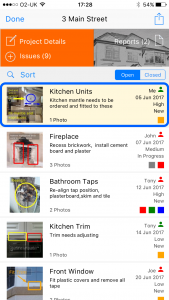 2. Click a blank photo icon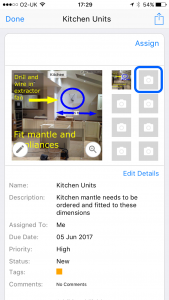 3. Click the required option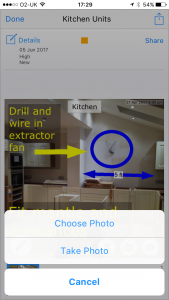 It is also possible to add a new photo immediately after taking a photo or browsing your photo library within the App.
In the tab menu at the bottom of the screen click Camera to take a new photo or click Photos to browse the photo library on your device.
When you have selected your photo, click Add as To Existing Project.
Then select the required project and issue.
1. Click Add to Existing Project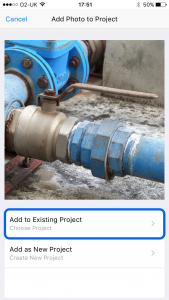 2. Click the required project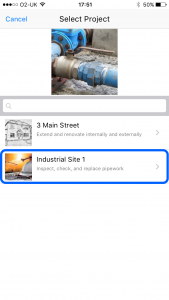 3. Click Add to Existing Issue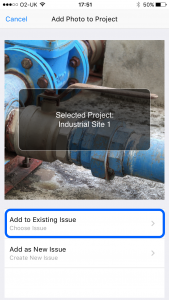 4. Click the required issue