Site Report Pro allows you to create and store multiple professional PDF reports for your projects. So, whether you are performing a site survey, a site inspection or a site audit, you can create, store, view and share all versions of the project's reports on your mobile device. All reports are extremely configurable. View the Custom Reports article to learn more about how you can customise the content and look and feel of your reports.
A new report for a project can be created as follows:
On the projects screen, click the project for which a report needs to be created.
Click the Reports button.
Click Add New Report (or click the + button).
Enter a filename for the report (and optionally select to automatically append the date to the filename).
Click Create Report. A professional PDF report will be generated using your chosen theme and report options.
1. Click required project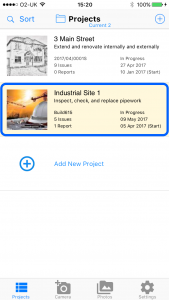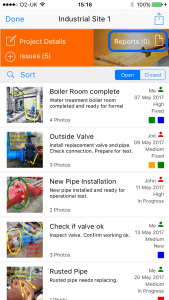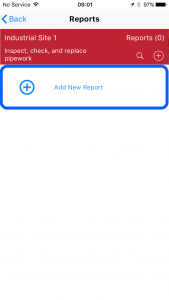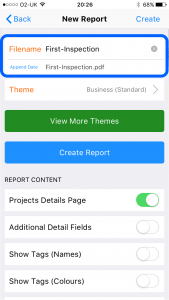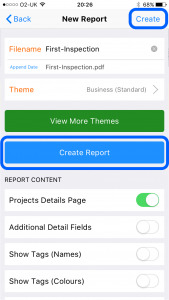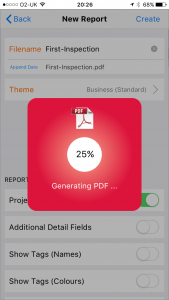 6. View / Share the report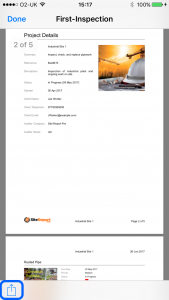 The report is now available on your mobile device and will remain so until you choose to delete it (or the project).
Additional reports can be generated and stored for the same project, thereby enabling a catalogue of reports to be maintained for subsequent viewing and sharing – very useful for maintaining a chronological history of progress.