The project has many attributes that define it (see full list below). The attributes can be added / edited as follows:
On the projects screen, click the project to be edited.
The project screen containing all the project issues (if any) will be displayed.
Click Project Details to reveal the details page.
Enter the information for the attributes as necessary.
When finished, click Hide Details.
1. Click the required project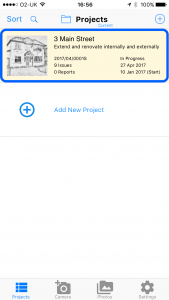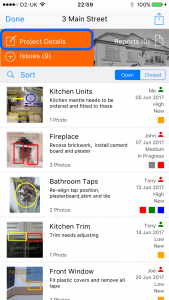 3. Enter the project details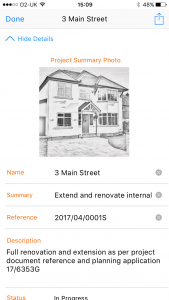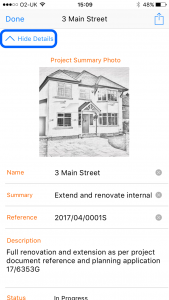 The following information can be defined for a project:
Photograph
Name
Summary
Reference
Description
Status
Start Date
Client Company Name
Client Contact Name
Client Telephone
Client Email
Auditor Name
Auditor Company Name