There are two methods for deleting a project.
1. Swipe right to left on the project to be deleted and then click Delete.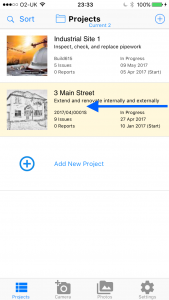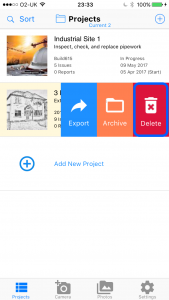 2. When editing the project, click Project Details, scroll to the bottom and click Delete.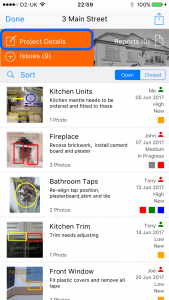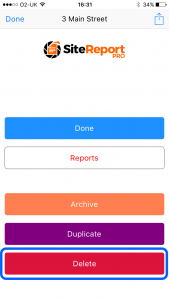 IMPORTANT: This operation can not be undone – all project data (including associated reports) will be permanently deleted.
TIP: To export a project for storing on your computer, view the Export Project article.